NEWS ABOUT ESWOCHY ACTIVITIES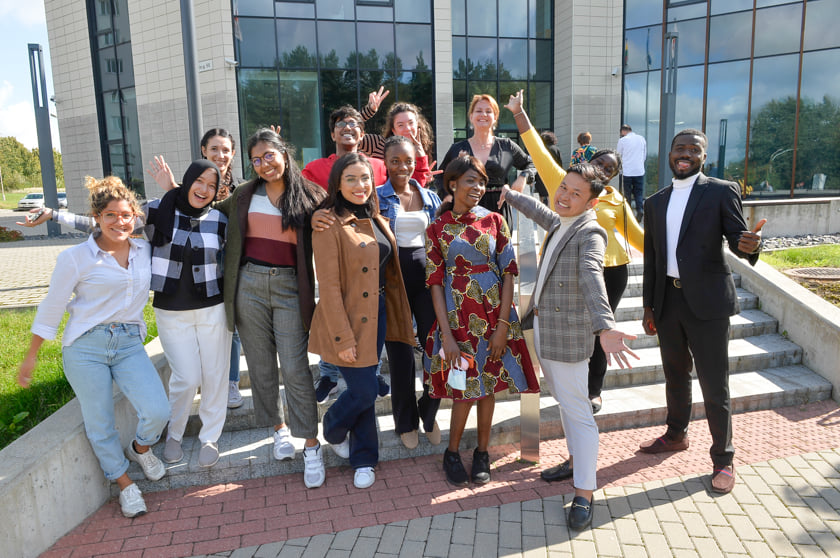 ESWOCHY students meeting at Mykolas Romeris university
 2nd year students (2020-2021 intake) of Joint Master Programme in Social Work with Children and Youth met with 1st year (2021-2022 intake) students of European Joint Master in Social Work with Children and Youth (ESWOCHY) at Mykolas Romeris University. This was a great event for the ESWOCHY students before starting their studies on 13th of September. 2nd year students shared their experience in the programme. Inter alia students advised their colleagues to keep notes, to communicate, to be flexible, to prepare tasks on time, to make friends with  local students, to be open-minded, to keep the rules but to be themselves, to have free time, to rest; to avoid judging; be on time; to get used to native food; to travel, etc. There was a lot of laughter, questions and a good mood. This helped ESWOCHY students relax and make contact with experienced graduating students.
Great Opening Ceremony of ESWOCHY Programme
Sept. 13th, 2021, at the MRU LAB, the grand opening of the European Joint Master in Social Work with Children and Youth was held and MRU Rector Prof. Inga Žalėnienė addressed guests and students gathered for the occasion. Currently it is the first and only programme coordinated by a higher education institution in Lithuania, which is implemented with a consortium of universities including: Latvia's Riga Stradins University, Slovakia's Catholic University in Ružomberok, Portugal's Lisabon University Institute and Mykolas Romeris University. Guests from Lithuania and abroad greeted students and the academic community as well as all those gathered at the event.
Joint Social Work Master's Students: This Programme is life-changing
MRU students Tainna Souza from Brazil and Yeshna Aodhorah from St. Louis, Mauritius met online while applying to the highly-competitive "European Joint Master in Social Work with Children and Youth" last year. But it was only several weeks ago that the now two best friends met in person and began what they call a "life changing experience" and a "great opportunity" to study in several different universities over the course of 2 years. "Europe is like the center of the world," said Souza, who hails from Sao Paulo.
"I spent 23 years in Brazil and only interacted with Brazilians. I came here to MRU and meet people from all over the world."
Souza, who spent 9 months last year as an au pair in Geneva, Switzerland said it was in Vilnius, at MRU, that she found a more international atmosphere. She said she met more international students at MRU in one week than in 9 months in Geneva. Her friend Yeshna lauds the fantastic Master's programme saying that you are actually learning at MRU and not studying for an exam. The focus is on learning. The lecturers are fantastic – they come from Riga and from Slovakia, she added.
Both students will spend the next semester in Riga at Stradins University.
More on the joint Master's programme
here
.